Quality products
We have sourced a fantastic range of hand finished products so we are confident that what we craft for you will be the best you can find. Obviously the images are the most important thing, but how they are presented is vital and our products are designed to show them off to their very best.  Whether you prefer something classic or cutting edge there is an option to suit everyone and we know they will be on your walls for years to come.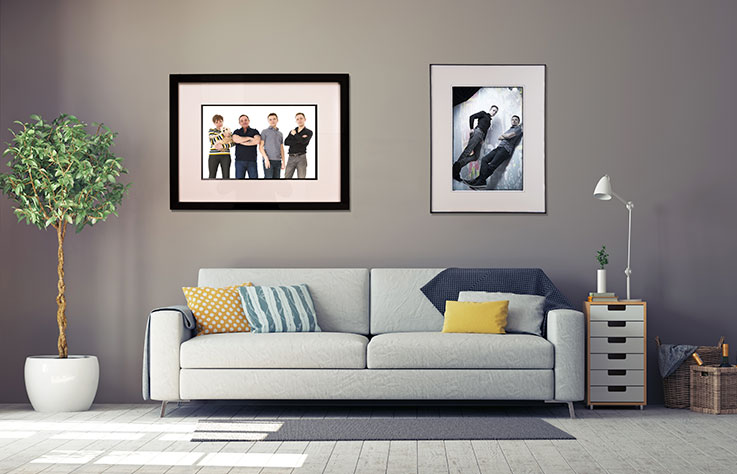 Gallery
The classic way to frame a portrait, with a mount to separate the image from the frame, this ever-popular range fits perfectly in a traditional or modern interior.
Available in a range of mouldings and mounts to suit both your images and decor.
Prices range from £275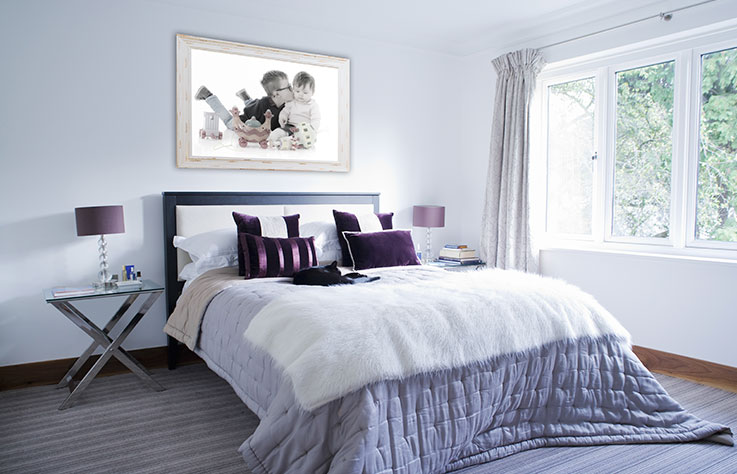 Jazz
A statement look and focal point to your room. Having no mount let your portraits command centre stage with a wide range of fantastic frame choices.
Prices range from £445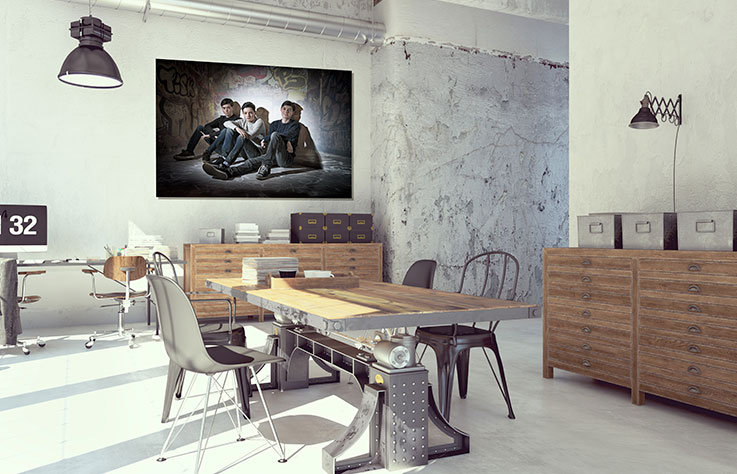 Linear and Astral
Linear
Our high definition Linears are a favourite product. Being simple, functional and elegant, the supremely high quality acrylic is undoubtedly one of the most impressive ways to display your images.
Astral
The high definition print quality on this unique aluminium sheet guarantees vibrant colours and a greater depth to your portraits. As minimalist as they come, it's all about the image.
Prices range from £455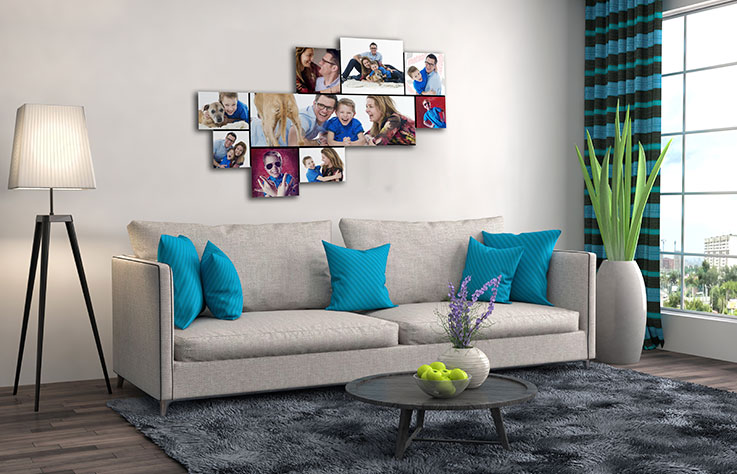 Mosaic
Offering a unique frameless composition, the Mosaic is guaranteed to make a stunning centrepiece in any room. Designed together at your preview with great care and attention, we create a story of memories to be enjoyed every day.
Prices range from £1,395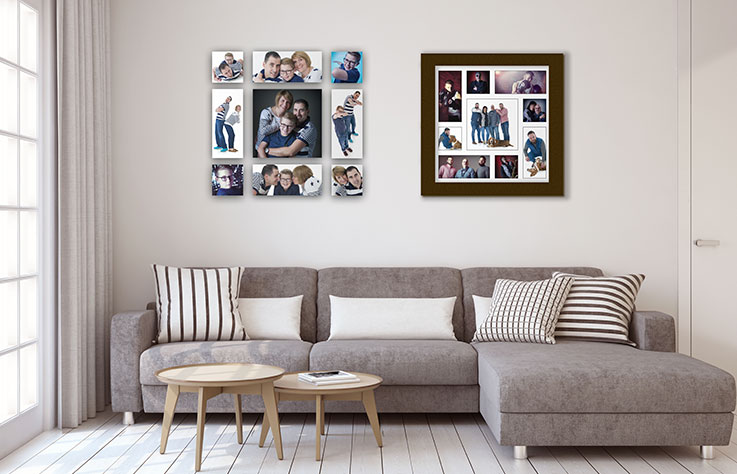 Collections
With our collections you choose nine of your favourite images to be displayed as wall art in any one of four gorgeous products. Designed together at your preview with great care and attention, we produce the perfect way to enjoy your memories by creating a stunning feature piece.
Prices range from £1,095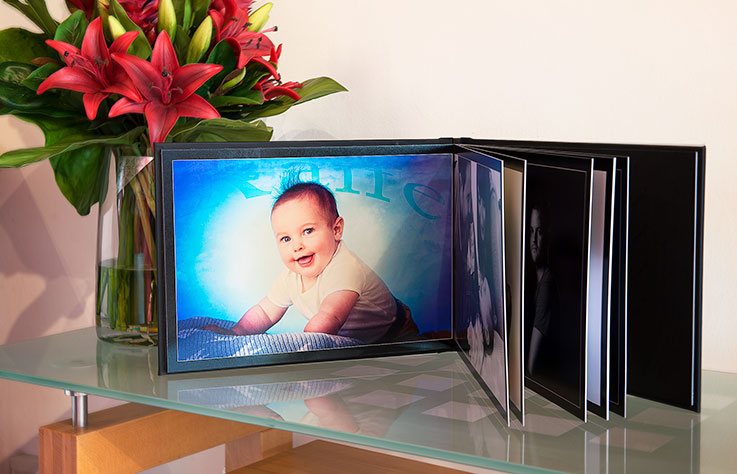 Albums
The perfect way to treasure all the images that don't make it to the wall.  Displayed in a smart presentation box, with luxurious black covers and the highest quality photographic paper, our classic albums hold a minimum of 15 photographs.
Prices range from £595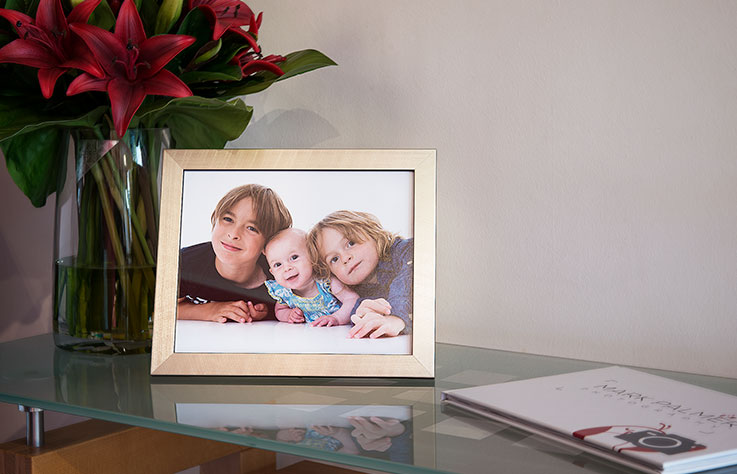 Desk
A desk or table, at home or at work, and the perfect gift for grandparents, other family members and close friends.
Prices range from £135

Spread the cost interest free
We know buying our portraits is an investment. That's why we've teamed up with Deko to help you spread the cost of your purchase at no additional charge. We have several options available all interest free!
Terms and Conditions Apply

Really good fun. The whole family felt as ease and enjoyed every minute of it.